Dentists in Kallithea
Dr Ioannis Eleftheriadis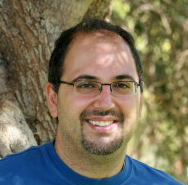 Holder of a Diploma in Stomatology and Diploma in Dentistry - University of Athens, Greece.
Dr Ioannis (John) Eleftheriadis is a cosmetic dentist also fluent in English, Greek and Russian.
Post graduate studies include aesthetic dentistry - New York College of Dentistry and implantology - Periodontist Society of Greece.

Contact details:
1st floor
Skra 42
Kallithea, Athens
Greece
Tel: +30 210 956 1888
Cellphone: +30 694 265 5095
Languages spoken:
English, Greek, Russian. (all fluent)
Dental procedures performed:
Teeth whitening, Dental bonding, Ceramic veneers, Dental crowns and bridges, Dental implants, Root canal therapy, White fillings, Dentures and prosthesis, Tooth bleaching, Tooth extraction, Cleaning, General Checkups, Digital X-Rays.
Guarantees for procedures performed by this dentist:
Porcelain bridges and crowns - 2 years
Full and partial prosthesis and metal prosthesis - 2 years
Fillings - 2 years
Implants - 5 years
Average waiting list
1-2 days
Times of operation
9am – 1pm, 5pm – 11pm Weekdays
or anytime by prior arrangement.

Weekend service also available.