Porcelain veneers
Finally we can have the smile of our dreams!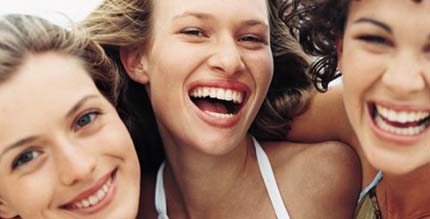 Veneers are thin layers that are made either of porcelain or composite (resin) material in order to change the color and shape of the tooth that we need to restore.
Porcelain veneers are really popular the last few years and how could they not be since most actors have changed their smile completely using porcelain veneers?
A veneer is really thin - less than 1mm - and can cover most aesthetic problems that a tooth has without removing - excessively - tooth tissues. Sometimes actually there is no tooth grinding involved, just a small roughening to make the veneer glue better to the tooth surface.
So if someone would not like to change his smile with the help of orthodontics  - which is rather time consuming - or is not satisfied with just a tooth-whitening procedure, then porcelain veneers is a reliable solution

So, how exactly are these veneers done? Well the subject is a bit complicated, but we are going to try to explain this as best as possible.
First of all, you need to find a capable dentist, rather experienced in the field of aesthetic dentistry in order for you to explain to him/her what exactly you want to change - correct in your smile. The dentist cannot guess what you want to be done, so a thourough discussion with what you are expecting from the veneers is really necessary.
We have to picture what we want before hand, and in that aspect a picture of the smile we want is really helpful. Technology today is really advanced and you can practically get whichever smile you want. You like Julia Roberts smile? Well you can get it. Maybe you like Halle Berry's smile better? Well you can have that too. There is no limit (except in special occassions) to what you can achieve with porcelain veneers.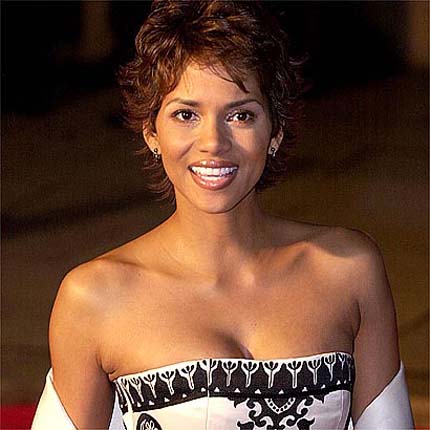 In cooperation with a certified dental technician your dentist can provide you with the smile of your dreams. But all smiles are not suitable for everyone, there are limits to what a dentist can do. Not because it is not possible, but because the smile that you will pick must suit your smile, your face and your personality. This is why before the procedure begins you have to explain every detail of your new smile so that your dentist can guide you and give you a smile that will be astonishing.
The procedure now has several stages. After deciding the smile that you want to achieve, the dentist takes impressions of your lower and upper arch (your teeth on the mandible and the upper jaw) so that the dentist can further study your teeth anatomy and plan the placement of your future veneers.
The dentist does a wax-up model that he can send to his technician showing the shape of the teeth he wants to create so that the technician can start building a clear tray with this shape of teeth.
Next is the preparation of the teeth. Well even though in some cases there is no need for preparation, the preparation that is required is 0,5 to 1,2mm of tooth thickness. This depends on the case that is treated and in some cases there is no need for preparation (or grinding), just a bit of roughening the surface. After the tooth preparation the dentist takes new impressions and sends them to the dental technician so that he can start making the veneers.
The dentist then using the clear tray that the dental technician made (the one mentioned earlier) makes temporary veneers from composite resin and after a few preparations and alteration the temporary veneers are presented to the patient and then, after his approoval, glued temporarily to his teeth.

In a few days the dental technician sends the new porcelain veneers to the dentist. The dentist does a try-on of the veneers on the patient and if everything is in order (occlusion, shape, color etc) and the patient approoves, then the new veneers are cemented on the patient's teeth permanently.
This is in general the procedures required to get a complete veneer treatment. Of course not everything is so easy. There are some restrictions. The most significant is the fact that prcelain is FRAGILE. So in order to avoid cracks you have to be careful with what you eat. So no walnuts, or any other hard stuff, you have to avoid really hard food...
Also let's not forget that porcelain veneers are rather costly. In the USA porcelain veneers have a cost from 900 to 4 digit numbers. In the Uk it is an average of 800 pounds etc. 
In Greece they start from 300 euros to 4 digit numbers. 
In order to get a nice smile you have to place 4 to 8 veneers on each jaw. Yes, you can place less or even not treat the lower jaw at all since it is not that obvious when you smile, but since you are going to have a procedure to change your smile, do it the right way.
One popular idea is to have your porcelain veneers done
before, after or during your holidays in Greece or the Greek islands.
If you would like to learn more on porcelain veneers or if you have questions on the subject please contact one of our listed Greek dental specialists in porcelain veneers.